The content marketing space for travel is highly saturated and extremely hard to stand out. On top of that, Marriott has to coordinate multiple B2C and B2B campaigns across its 23 brands.
An average traveller conducts about 38 searches before making a booking, a study by Expedia shows. Meanwhile, B2B customers make an average of 12 searches before making a purchase, and is already through 57% of their buyer's journey before they speak to a sales supplier representative.
To ensure that Marriott remains top of mind for travellers and corporates, the hospitality conglomerate needed to boost its digital presence in line with its customer's interests. Content marketing is core to that strategy—creating valuable content, armed with valuable tips and case studies, to help and inspire travellers, as well as meeting and event planners.
Marriott faced problems with coordinating multiple campaigns across many brands

Marriott has 23 hotel brands in Asia Pacific, each with unique characteristics, targeting different audience groups. Just think: The St. Regis versus the W hotels. One targets the luxury and business travel market, and the other, millennials.
B2B adds further complexity to Marriott's content marketing efforts. The hotel group cannot apply the same strategy and approach that they used for travellers with the MICE industry.
About Marriott
Region: Asia Pacific
Markets: B2B, B2C
Hotels: 23 hotel brands in over 580 properties in Asia Pacific, across 12 countries
Marriott is the world's largest hospitality company. Asia Pacific is one of Marriott's key growth regions, with 80 new properties launched in 2017, introducing a total of 19,000 hotel rooms.
Marriott runs by a franchise business model. This means that the company is becoming increasingly asset-light, owning less physical properties and focusing more on its digital strategy and customer loyalty programmes.
The hotel conglomerate has two core focuses:
B2C: hotel rooms, dining & entertainment
B2B: hotel rooms, meeting & conference rooms
---
Content.co helped identify strategic focus areas for several of its hotel brands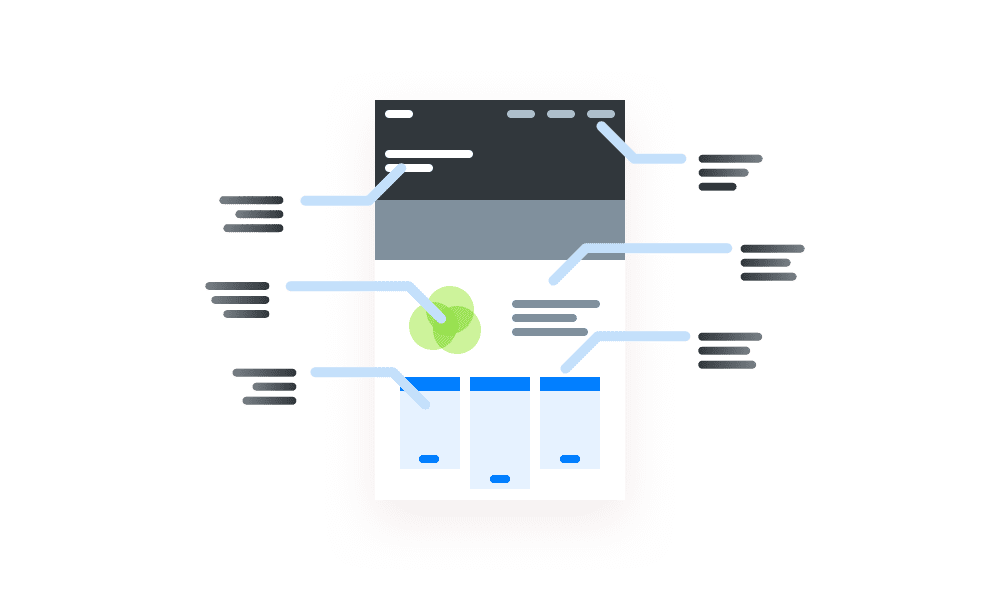 Before embarking on its content marketing, Marriott had to plan a comprehensive content strategy. Content.co was engaged to conduct a content audit for this purpose, spanning across the following areas:
Industry content landscape
Competitor analysis
Marriott historical performance analysis
Consumer studies Sales' lead nurturing process review (unique to Marriott, which has highly aligned Sales and Marketing teams)
A content strategy was formalised based on recommendations from the content audit and the content projects were executed with Content.co's content marketing platform. This instantly gave Marriott's APAC team access to specialised writers across multiple markets, demographics and personas.
This enables the hotel group to create B2C content that appeals to different target audience groups across its multiple brands. For example, a fun, casual listicle for W, versus a classy feature for The St. Regis.
Marriott is also able to leverage B2B writers that specialise in the MICE industry, who have relevant contacts, and are thus able to capture the insights of key opinion leaders. This is in line with the fact that 87% of B2B buyers give more credence to industry influencer content.
With Content.co's collaborative editorial tools, the APAC team is also able to centralise management of the content marketing efforts across its wide portfolio, enabling the hotel group to keep up to date with the latest initiatives by its brands.
---
Results
With its constant need to produce content, this approach saved Marriott hundreds of hours from having to find and train the writers across multiple content projects.
Being able to tap on the right writers also enabled Marriott to create content that was hyper relevant, and thus, more engaging.
The St. Regis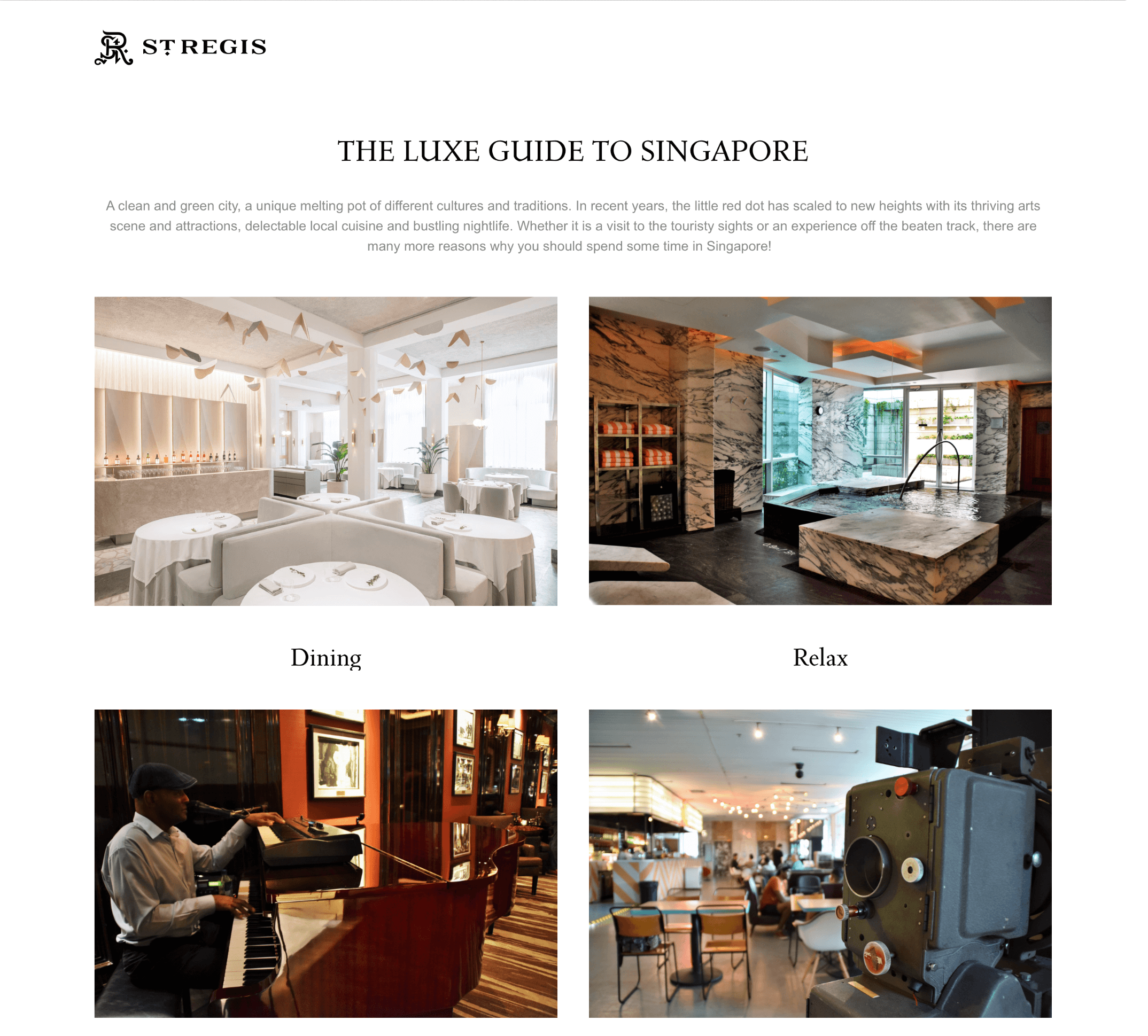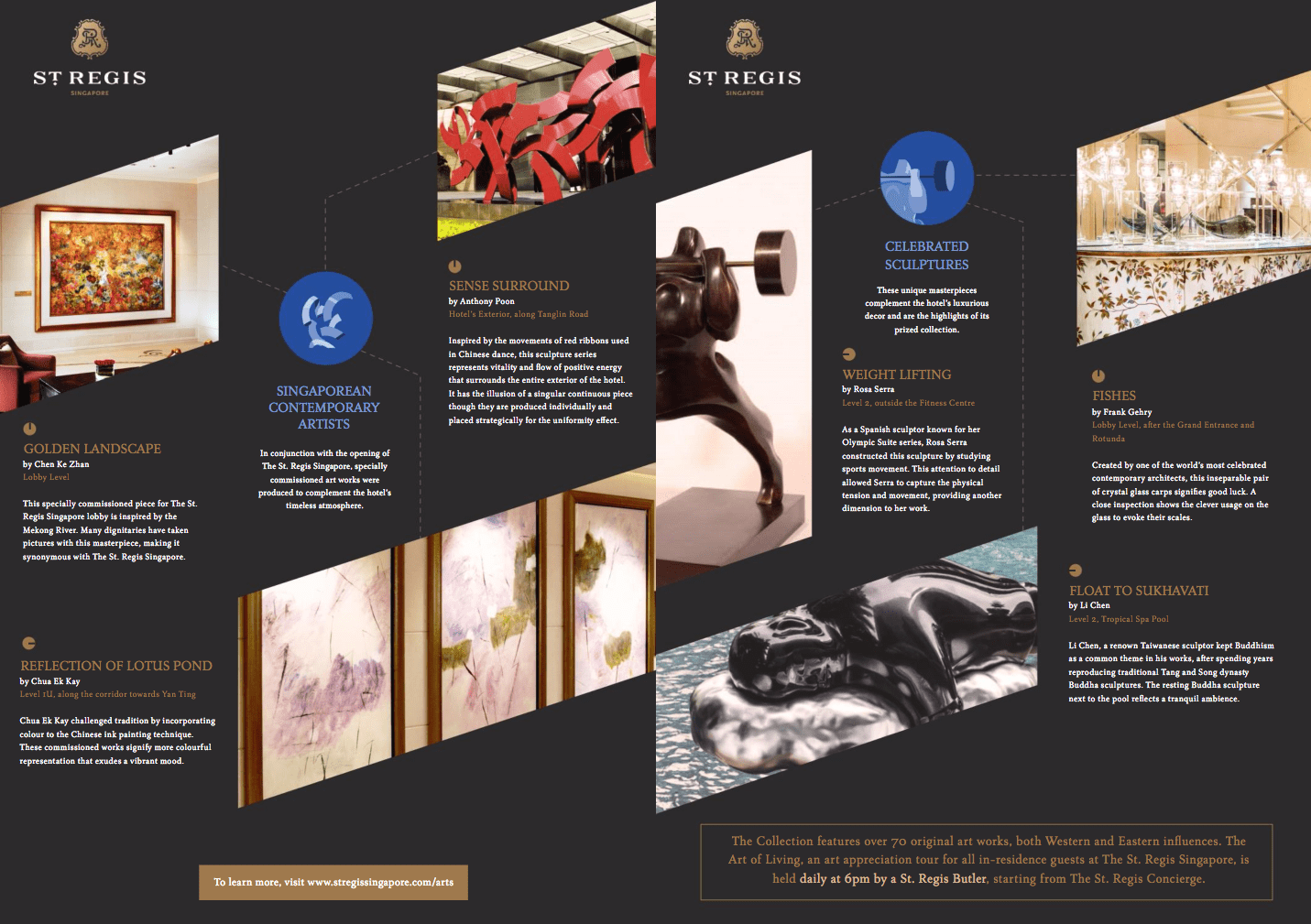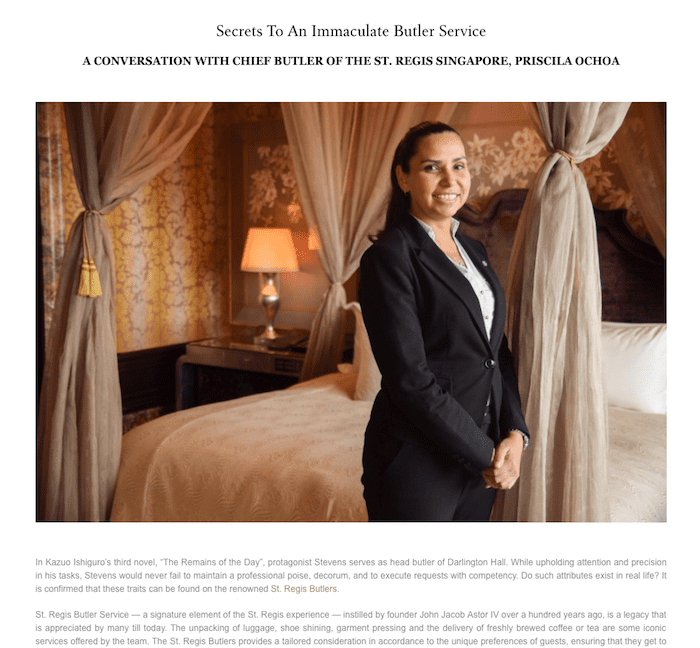 Secrets to an Immaculate Butler Service
W Hotel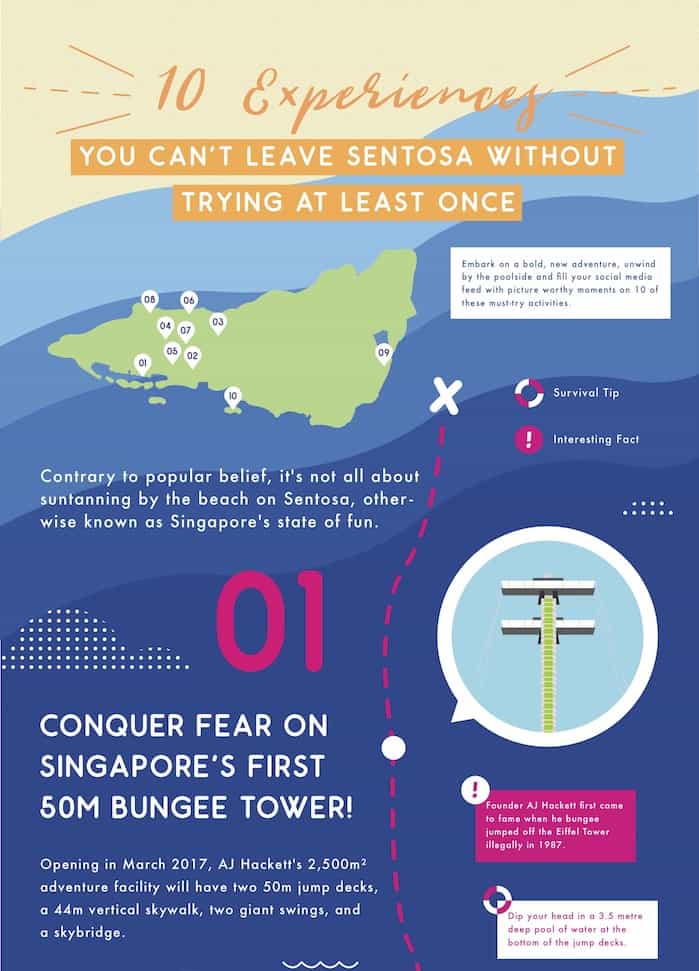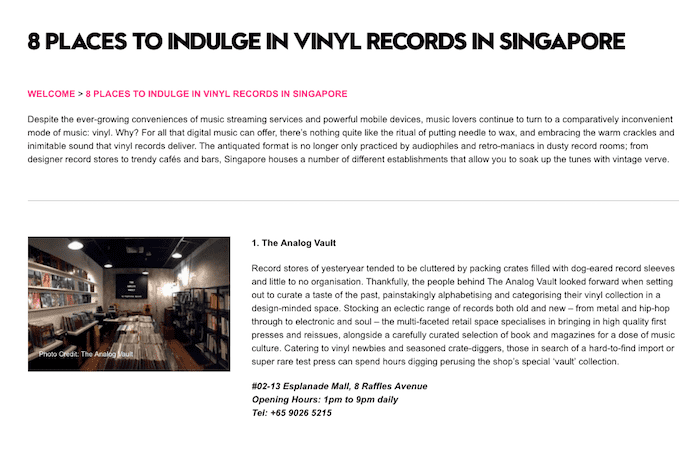 8 Places to Indulge in Vinyl Records in Singapore
Four Points by Sheraton
Tiong Bahru Where Old Charms Meet the New
Bukit Ho Swee: A Living Heritage That Started Off With a Fire
Unique Places in Chinatown to Visit and Shop this Chinese New Year
Le Meridien
Meetings Imagined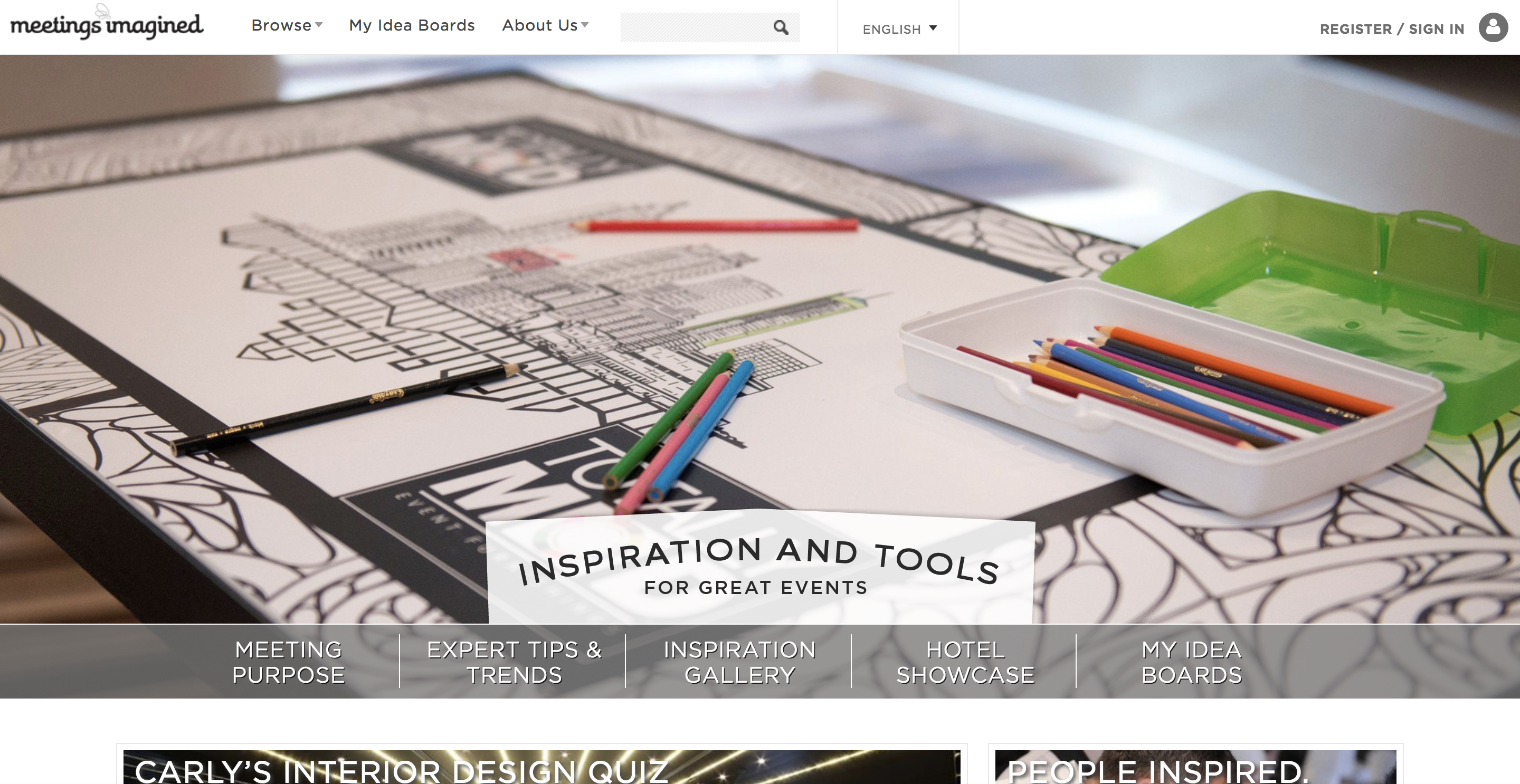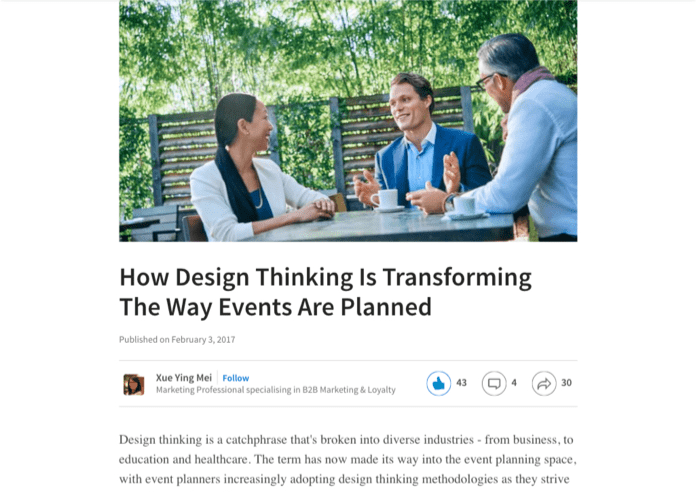 How Design Thinking Are Transforming the Way Events are Planned